Board of Trustees
---
Rick Dearborn – President
Rick Dearborn has been a Unity of Fox Valley member for approximately 11 years. He discovered Unity on the recommendation of a friend who said it had a reputation as a welcoming place, and Rick found this is the case. Rick has been a member of the Building and Grounds Crew, a part of the Office Support and an Usher/Greeter. He credits Unity for a greater awareness of his spirituality and for helping him overcome a health crisis
Rick has done Ph.D. course work in history at the University of Illinois and has worked in social work, publishing, The Federal Civil Service, education as well as an advocate for civil rights and Affirmation Action. He retired in 2008 and enjoys his family; traveling; reading, especially 19th century novels; movies, theater, music and spending time with his friends at Unity of Fox Valley
---
Joey Nelson – Vice President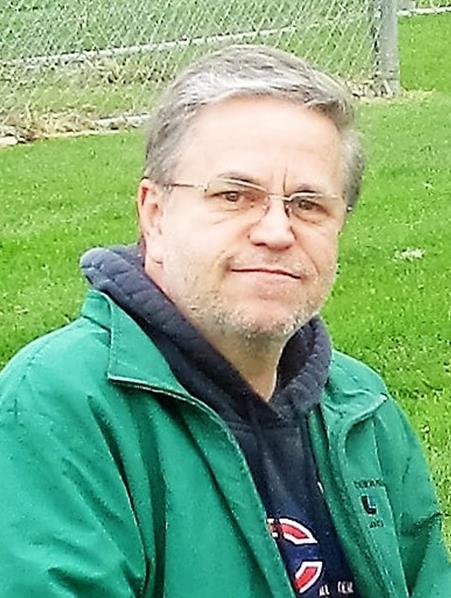 Joey Nelson is on the board of trusties as Vice President at Unity Of Fox Valley. Start attending in 2008 and became a member same year. Have taken various classes as metaphysics , the Christ , 4 t's . Became a student In A course in miracles in 2011. Have been chair of landscaping now the chair of usher / greater. Have helped in other volunteer committees, all so helped set up for various events. And in last few years have helper with recording events on film for photo boars / dvd's.   
Joey was in the navy for 8 years. And for 22 years worked in quality control at graham packaging. I hope use my time on the board to give back to unity of fox valley what they have given to me.
---
Judy DeVoe – Treasurer
---
Sandy Donnelly – Secretary
Sandy Donnelly is the current Secretary of Unity of Fox Valley's Board. She has been a student of Unity Principles for 20 plus years. Sandy has been a member of Unity of Fox Valley for the past 17 years. During that time she has been involved in many classes, women's retreat and retreat committee, women's group, usher/greeter, past church trustee, board secretary, and community outreach. Sandy has also practiced TM meditation since the mid 70's.  
Sandy retired from her own businesses in 2012. Prior to owning 2 businesses for 20 years she worked for the Association of College and Research Libraries, a division of ALA, as a Program Officer and Exhibition Manager. Before working with the library association she worked at the Business and Professional Institute at the College of DuPage.
Sandy has a BS from Lewis University and a MSEd from Northern Illinois University. She enjoys many hobbies, such as painting, reading, walking, biking, tai chi, movies and plays and her dog Rocky. 
---
Carl Strang – Trustee
Carl Strang is in his third decade with Fox Valley Unity, after having been led here by convoluted and multi-branched pathways. Spiritual development through various studies here has greatly forwarded his growth. His main contribution has been through the music team, and he is active in the Men's Group.
Before retiring in 2015, Carl was a Naturalist with the Forest Preserve District of DuPage County for more than 30 years, providing programs, classes, and interpretive writings for children, families and teachers. He holds a Ph.D. in wildlife ecology from Purdue University, and has taught courses at various colleges and universities during his career. His main hobby is a 22-county study of the distribution and ecology of singing insects. He also is a volunteer steward at St. James Farm Forest Preserve, and enjoys running as his principal exercise. 
---
Stacy Ferguson – Trustee
Stacy Ferguson has been a member of Unity of Fox Valley for over 25 years. He started attending because Unity filled a void in his heart of the "God of his understanding." He has taken many classes, each building upon the other. He has been welcomed every stop of the way making lifelong friends. He is currently attending A Course in Miracles on a weekly basis and is an active member in the Men's Group.
Stacy has had his own land surveying business since 1994 and is a member of the Illinois Professional Land Surveyors Association. He is also an avid skier and is a member of the Professional Ski Instructors of America.