Prayer Chaplain & Pastoral Ministries-Prayer Support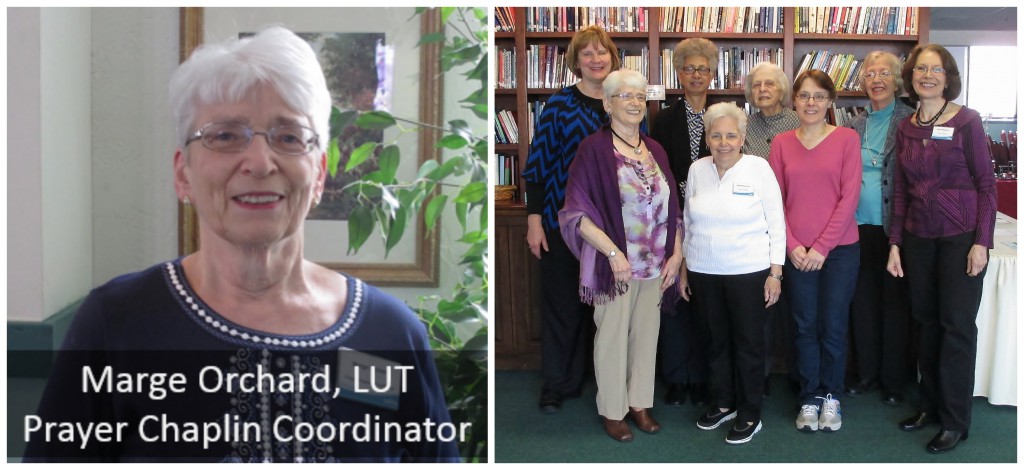 Unity is a movement that started with prayer and the profound healings of its founders, Charles and Myrtle Fillmore. That energy continues here at Unity of Fox Valley with the Prayer Chaplains, Silent Prayer Team, and Sunday Worship meditation.
The Prayer and Pastoral Ministry, under the direction of Marge Orchard, Licensed Unity Teacher (LUT), is composed of a loving group of dedicated Prayer Chaplains and our minister, Rev Jan Little.
Prayer Chaplains
Prayer Chaplains are always available to pray with you after Sunday Service. They also make monthly prayer calls to members of our congregation, and make hospital and hospice visits in times of need. As we say, "No one needs to leave here with a heavy heart."
As a member of Unity of Fox Valley, you are given the opportunity to receive monthly Chaplain calls. These calls are simply check-ins and ask if there are any prayer needs.  If you would like to change your status with the Chaplain calls, or if you have just joined Unity of Fox Valley, please call the business office at (630) 879-1115, or complete the form below to let us know what we may do for you.
We look forward to serving you! Peace, love and hugs.
For more info, please fill out the form below:
Silent Prayer Team
When you place a prayer request in our prayer box, know that it is held in prayer by our dedicated Silent Prayer Team.
Our Silent Prayer Team is a trained, dedicated group of people who devote a portion of their daily practice of prayer and meditation to holding the high watch for all those on the prayer list. All prayer requests are held in absolute confidence.
In addition to your prayer need being held in prayer by our Silent Prayer Team, it is also surrounded in prayer by the whole community during Sunday worship service. Prayer truly does work miracles and we have many, many stories of answered prayer.
http://www.youtube.com/watch?v=qC6lRNsWnp0
To request a prayer or if you'd like additional information, please contact our office or Marge Orchard, LUT, by completing the following form: