Membership
---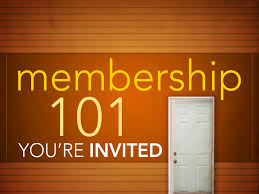 We're thrilled that you would consider becoming a member of Unity of Fox Valley.  No matter what you do in life, commitment makes all the difference in the world and you will find the effect on spiritual growth to be astounding.
To be accepted for membership, you will need to fill out a membership inquiry form and attend the "Welcome to Unity" class (offered two times a year).  With membership commitment, we hope and would appreciate that you will share your talents/gifts in a volunteer capacity and financially support our ministry. As a member, you are entitled to vote in Board Elections and also nominate yourself to be elected as a Board member.
There is no attendance requirement, although you will find that getting your weekly "spiritual fix" will deepen your spiritually as you are presented with provocative ideas, infused with inspiring music, prayed with and for, and surrounded and supported by a loving spiritual family.  Classes and workshops will continue to stretch and grow you as you are surrounded with like-minded people.
If you are committed to your own spiritual growth and would like to make a commitment to us, in return we would be blessed to have you as part of our spiritual family.  Many blessings on your journey.