Unity of Fox Valley Staff 
---
Rev. Jan Little – Senior Minister 
Rev. Jan Little is the senior minister at Fox Valley Unity in Batavia, Illinois. She completed a year sabbatical where she conducted transition work with eight ministries in the Great Lakes Region, represented the Unity movement as a chaplain at the renowned Chautauqua Institute in New York, did guest speaking, and led a contemplative retreat. She is also completing graduate work in Intercultural Relations at the University of the Pacific.
Before becoming a minister, Rev. Jan's career was a unique combination of science and communications. She was a professional speaker, did radio & TV commercials, and training films. With a Chemistry and Atomic Physics background, she had her own training and consulting company that worked with high-end clients, executive boards and CEO's from medical, technical and scientific companies and associations.
While in ministerial school at Unity Village, Rev. Jan received the school's "Scholarship for Ministerial Excellence." She also made voice recordings for The Daily Word for the blind and recorded radio commercials for the Association of Unity Churches and CD's and audiotapes for various Unity programs.
As a master teacher who includes much laughter, creativity and lively interaction in her classes and workshops, Rev. Jan's vision of ministry involves the concept of "team ministry" where dedicated individuals are recognized, trained, and empowered to create dynamic, loving, committed spiritual communities.
---
Kathleen Malick – Business Manager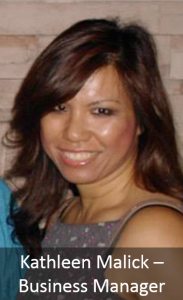 Kathleen Malick came to Unity of Fox Valley as our Business Manager in 2013. Prior to this, she managed two other churches. She has many interests out of work that includes her volunteer work for the Bartlett Woman's Club and also serves on her local arts council. Not only does she serve on several committees in each one, but she helps with all it's graphic and print needs as well as overseeing their social media. Kathleen earned two degrees: Fine Art (Textiles) and Art (Visual Communications). She loves all fabric arts, can ball room dance, loves getting together with the girls, enjoys gardening, trying new restaurants, loves to bake for her church and is a terrible piano player. Kathleen is also an athlete participating in several 5 Ks, several Half Marathons and has been weight training for years. You can follow her fitness journey here. She lives in Bartlett with her supportive, talented and romantic husband, Galen and her charismatic and silly daughter Ava.
---
Marge Orchard, LUT – Prayer Chaplin Coordinator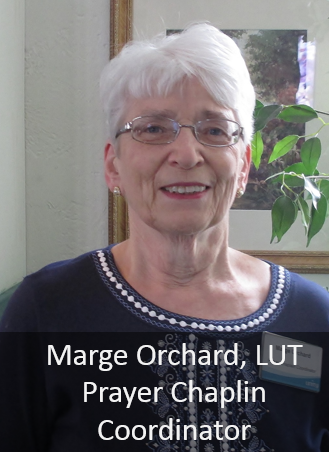 Marge Orchard, L.U.T.,  has been a member of Unity of Fox Valley for over 16 years. She received her License as a Unity Teacher from the Association of Unity Churches in 2006 and teaches both at Unity of Fox Valley and Unity of Rockford. Marge has been a Prayer Chaplain and the Coordinator of the Prayer Chaplain Ministry since its inception at Unity of Fox Valley in 2000. She has attended The School for The Work with Byron Katie in Los Angeles and facilitates the Work. She has been a Spiritual Companion/Director since 2006 and offers her services to all members of Unity of Fox Valley.
---
 Mary Nowroozi, CSE – Youth Director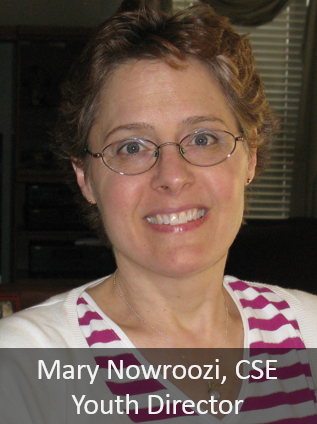 Mary Nowroozi, CSE, has been member of the Unity of Fox Valley for over 14 years and she has been Youth Director for the past 10 years. Mary received her Certified Spiritual Educator in Youth and Family Ministry from the Association of Unity Churches in October, 2009. She had participated in several Unity classes, attended Youth/Teen Ministry Week at Unity Village and completed both written and oral testing to receive her certificate. She had also recently completed the Spiritual Development Program and is in the process of completing her Licensed Unity Teacher. Mary is deeply committed to serving our youths' spiritual growth as well as serving as a Prayer Chaplain and liaison for the Women's Wisdom Circle.
---
Rob Orland – Music Director
Rob Orland has been the Music Director at Unity of Fox Valley for 9 years. In that time the Music Ministry has shifted from a traditional style to a more contemporary style utilizing the wealth of original music by New Thought artists such as; Daniel Nahmod, Karen Drucker, Sue Riley, Jana Stanfield and many others. One can research these artists on empowerma.com. Rob attended four music conferences at Unity Village where he was able to learn from these great artists.
Rob has been an active music performer and educator since 1981. As a performer, Rob has played solo piano, has been an accompanist, and has been a keyboardist in bands playing all styles of music. As an educator Rob has been a piano teacher since 1983, and has been a general music teacher since 1999.
Rob's improvisations during meditation are a spirit-filled highlight during Sunday services. Rob is proud of the music program at Unity of Fox Valley and the heartfelt music provided on any given Sunday.
---
Clarice Schultz – Sunday Enhancement
Clarice Schultz has been a member of the Unity of Fox Valley since the first of January 2000. She has been the Enhancement Minister since August of 2001. Since then she has served 4 ministers, Rev. Bob McCartney, Rev. Marsha McCartney, associate Minister, Rev. Michael Korpan and Rev Jan Little.
When introducing herself to guest speakers she says, "I am the gopher. That is Gofer with a capital G. because I am a church Gofer. I go for this and I go for that. If there is anything you need or would like just ask for me." She explains, "In many ways I am like a stage manager operating behind the scenes. If we can handle the unexpected without any one's prayer or meditation being disturbed, we have succeeded. My most cherished compliment from Rev. Jan is hearing her say, "Clarice works right under the radar." In addition to opening and closing the building and lighting, checking the sanctuary, fans, and heat, I assist volunteers and coordinate the activities. We have managed, computer breakdowns, several ambulance calls during the 15 years, walk-ins with interesting requests, quick runs to the store, and special requests for prayer chaplains. My joy is to relate to the bereaved. I am a Nurse Bereavement specialist and love to make the grief journey a little easier and beneficial for those who mourn".  Clarice is an Author as well and has published number of books.